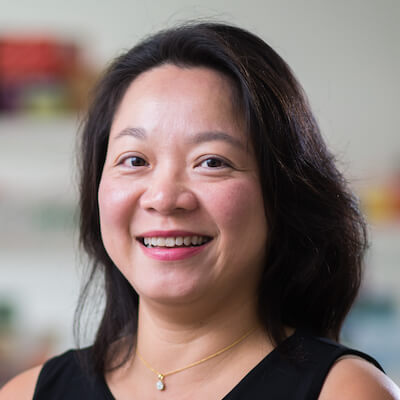 Ruby CY Lin
I help organisations build academic-industry hybrid teams. I am interested in implementing genomic (personalised) medicine into healthcare and translate research outcomes into clinical settings. My publications are available in ORCID (0000-0003-4163-511X), Google Scholar and Research Gate (>5300 citations). 
I have a BSc in Zoology and MSc (1st Class Hons) in Molecular and Cellular Biology from the University of Canterbury, New Zealand, and a PhD in Medicine (Molecular Genetics) from the University of Sydney, Australia. I was a named NHMRC Peter Doherty Fellow (2005-8) and then a University of NSW Vice-Chancellor Global Research Fellow (2009-2014). I have secured over $6.4 million AUD competitive Category 1 research funding (including several NHMRC project grants, ARC LIEF) in the discipline of cardiovascular diseases, obesity, cancer biology, biobanking, infectious diseases and phage therapy.
I advocate for women in STEMM and do pro bono career coaching. I am a mentor for the Junior Science Academy holiday program at Macquarie University and I volunteer in activities such as primary ethics in my kids primary school education journey.